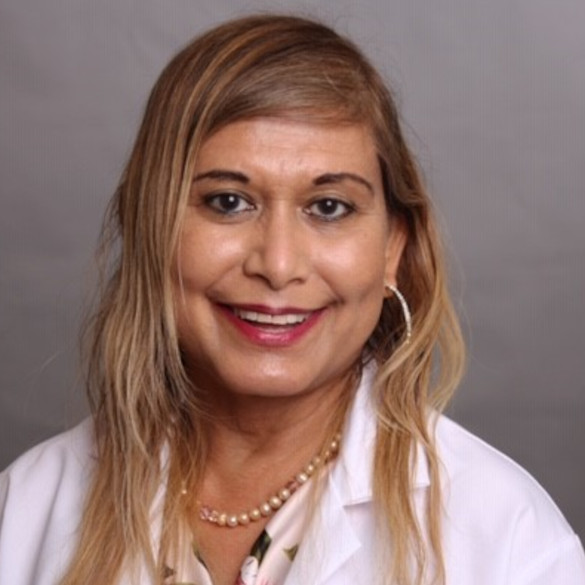 Nicole Absar, MD
Neuropsychiatrist
Diplomate, Behavioral Neurology & Neuropsychiatry.
Board Certified by American Board of Psychiatry & Neurology
Clinical Assistant Professor
Stony Brook University School of Medicine
Attending Physician at the Stony Brook Center of Excellence for Alzheimer's Disease
Nicole Absar, MD has joined the Department of Psychiatry and Behavioral Health as Clinical Assistant Professor. She is a diplomate in Behavioral Neurology & Neuropsychiatry and board certified in American Board of Psychiatry & Neurology. Dr. Absar completed her residency in psychiatry at Tufts University Medical School where she served as Chief Resident. She then went on to complete her certification in Behavioral Neurology & Neuropsychiatry from the United Council for Neurologic Subspecialties. She is a Diplomate in Behavioral Neurology and Neuropsychiatry and a Fellow at the American Psychiatric Association. She has a passion for integrated neuroscience interfacing neurology, psychiatry and neurocognitive stimulation in dementia care. She is a registered yoga teacher and specializes in yoga as a therapy for brain disorders and neuropsychiatric illness.
Dr. Absar will be evaluating patients at the Eastern Long Island Hospital, playing an important role in expanding Stony Brook Center of Excellence for Alzheimer's disease and geriatric psychiatry services to Eastern Long Island Hospital. She is available to provide evaluation and management services for Alzheimer's disease, Lewy Body /Parkinson's dementia, frontotemporal dementia, vascular dementia, geriatric mood and anxiety disorders. These services are available to the east end now via telehealth.
Our team is excited to add Nicole's expertise, passion and experience to the Center of Excellence for Alzheimer's Disease at Stony Brook.